2019 Land Pride OS1548
Call for Price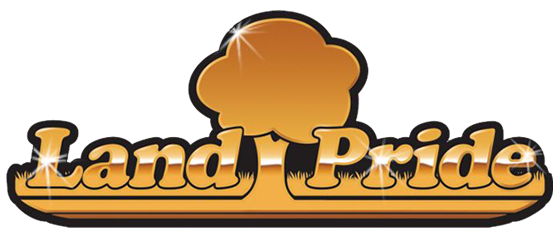 ---
Overview
---
Description
Renovate turf or establish a new lawn.



The OS1548 Overseeder offers precise placement and seed-to-soil contact, making them ideal for over-seeding existing stands of grass or establishing new turf. The three way seed-to-soil contact system provides great germination and emergence with the solid advantages of a full-width seeding pattern. Fluted seed cups precisely meter the desired amount of seed in a broadcast pattern, delivering outstanding metering accuracy. Choose from gauge-wheel drive or plant close to sidewalks and obstacles with the rearroller drive.
Features
2" or 3" Spacing: Knife spacing for different geographic soil types, conditions and moisture.
Seed to soil contact: Knives create a slit, the seed is precisely placed in the slit and the roller incorporates seed to soil contact (for better seed germination).
Easy seed cup and seed box emptying: Flute is designed to allow easy clean out of material in seed box and seed flutes.
Seed box agitator: Eliminates seed bridging.
Seed cups with powder metal flutes: Superior metering accuracy by each flute. Powder metal dissipates heat to keep cups running cool.
Gauge wheel or rear roller seed cup drive: Gauge wheels keeps knives in ground more consistently in undulating terrain. Rear roller drive allows for closer seeding to obstructions.
Water tight seed box: Keeps water out and seeds in.
Wind guarded seed drop: Seed rate is consistent across width of the machine and is not hampered by windy conditions.
Straight Knives: More aggressive, picks up thatch.
Curved Knives: Less aggressive and less disturbance of thatch layer.
Small seeds box: Simultaneously seeds second type of seed.
Slit seeder attachment: Guides seed directly into slit. Good for overseeding expensive grasses to ensure good seed to soil contact.
Front roller (Option): Used to set seeding depth with units equipped with rear roller drive. Precise depth control.
Working widths: 48"
HP rating: 25-60 HP
Offset hitch: Offset by 10" to cover right tire track.
Fits Land Pride Quick Hitch: Aids in one person hook-up.
Machine weights: 48" - 1260 lbs.
0"-1 1/2" Depth adjustment: Adjust depth for different seed types, soil conditions, and moisture.
High carbon heat-treated knives: Last longer in sandy soils.
High tensile roller chain: Provides a smooth and quiet drive.
1 Bushel per foot seedbox: Fill less often with a large box.
Seed splash guard Seedbox: lid has a guard to prevent seed from being spilled between lid and box.
Heavy-duty lid: Lid won't buckle or slam shut in high winds.
Lift hooks: Allow for easy loading & unloading from trailers
Packer wheel scraper: Prevents soil buildup on packer wheels in moist conditions.
Covered drive chains: Drive chains are covered for safety, as well as keeping tree branches away to eliminate chain jumping.
Warranty: 5 Years on gearbox. One year parts & labor.
Specifications
Overall width: Gauge wheel drive: 77 3/4" (1.97 m) Rear roller drive: 60 1/2" (1.54 m)
Seeding width: 51" (1.30 m)
Box length: 48" (1.22 m)
Empty weight 2" (5.1 cm) Spacing: Wheel drive: 1290 lbs (585.1 kg)
Empty weight 2" (5.1 cm) Spacing: Roller drive: 1250 lbs (567.0 kg)
Empty weight 3" (7.6 cm) Spacing: Roller drive: 1220 lbs (553.4 kg)
Signal lights: LED
7 Pin connector: SAE J560 pin configuration
Maximum horsepower: 60 hp (44.7 kw)
Driveline: 540 rpm; Heavy duty construction with slip clutch protection and fully shielded
Gearbox: 540 rpm input; Constructed of cast iron housing w/steel gears.
Gearbox oil: Gear lube 80-90 EP
Roller chain, (knife drive): #80 Roller chain; adjustable
Chaincase, (knife drive): Fully enclosed oil bath style chain box with drain plug and vent plug.
Chaincase oil: Shell Gadus S2 V2200 00 flowable grease, Land Pride part #821-045C (32 oz. bottle) (0.95 L)
Rotor diameter: 18" (45.7 cm)
Rotor speed: 400 rpm
Knife tip speed: 2000 fpm (10.2 mps)
Knife depth: 0"-1 1/2" (0-3.8 cm)
Knife spacing: 2" or 3" (5.1 cm or 7.6 cm)
Number of knives - 5 per flange: 115 knives on 2" (5.1 cm) spacing; 80 knives on 3" (7.6 cm) spacing
Knife construction: Straight knives: 3/16" (5 mm) thick high carbon, heat treated steel; Curved knives: 5/32" (4 mm) thick high carbon, heat treated steel.
Seedbox construction: Water tight box with wind guarded seed splash lid.
Seedbox capacity: 4 bushels (141.0 L) with paddle agitator
Productive (3 1/2 mph) (5.6 kph): 1.5 acres (0.6 hectares)/hr. (broadcast)
Number of seed cups: 7
Seed cup metering construction: Powder metal flutes with individual clean-out handles.
Seed cup drive: Gauge wheel drive: Right-hand driven with adjustable spring loaded down float., Rear roller drive: Rear roller driven to eliminate gauge wheels.
Seed cup agitation: Chain driven paddle type agitators above seed cups.
Seed settings: Wide range of calibration settings per acre (hectare) or per 1000 sq. ft. (1000 sq. m)
Gauge wheel tires: 18 x 8.50 x 8 (45.7 cm x 21.6 cm x 20.3 cm) turf tires at 20 psi (137.9 kPa)
Number of packer wheels: 22
Packer wheel construction: Notched 12" (30.5 cm) dia. cast iron rollers with corrugated scraper.
Hitch: Category I: with 10" (25.4 cm) offset, Fits Land Pride Quick Hitch.
Optional Add-on Equipment
Small seedsbox: Bushel capacity (.95 bu.)(33.5 L) with Gauge wheel drive seed cups and Rear roller drive seed cups.
Slit seeder attachment: 2" or 3" (5.1 cm or 7.6 cm) Spacing; directs seed into the slits cut by the knives.
Tines: Double torsion, height and angle adjustable; individual replacement.
Front roller: Full width, anti-scalping, depth control, with floating top link.
Specs
General
Working Width

51 in. (1.30 m)
Width

77 3/4 in. (1.97 m)
Hopper Capacity

4 bushels (141.0 L) with paddle agitator
Weight

2 in. (5.1 cm) Spacing, Wheel drive: 1290 lb. (585.1 kg), Roller drive: 1250 lb. (567.0 kg); 3 in. (7.6 cm) Spacing, Roller drive: 1220 lb. (553.4 kg)
Related Products
Call for Price